Chances are, your IT group has the burdensome task of maintaining a legacy backup system.
Managing tape libraries, outdated equipment, and off-site storage is a hassle. Is it time to free-up your valuable IT resources with Sempre's Legacy Backup service?
Our service is fully customizable and will save you time and money.
• Your files are virtualized, kept safe and secure in our state of the art data centre
• You can access your information anytime, 24 hours a day, 7 days a week
• Your data will be maintained for as long as you need, and easily recoverable in the event of a disaster
To download the data sheet, click on: Sempre Legacy Backup Service
Are most New Zealand companies surprisingly unprepared for a disaster recovery?
At Sempre, we think so, which is why we have introduced a new solution - DR As A Service. We invite you to watch a Short video.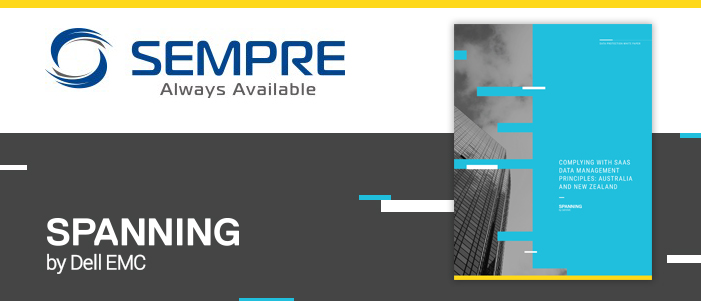 Adopting cloud and SaaS technologies yields many benefits. However, it doesn't mean discarding your need for data protection. And, if something goes wrong, you cannot assume that your SaaS vendor will be able to retrieve your data.
To ensure your data is properly protected and that your SaaS vendors are compliant, we recommend the white paper Complying with SaaS Data Management Principles. This paper from EMC Dell discusses:
• What the evolution from On-premise to SaaS means for data compliance
• How to identify the risks in a SaaS providers' services and security
• How to evaluate vendors using the "SaaS Provider Checklist"
To view this White Paper, click on: Complying with SaaS Data Management Principles